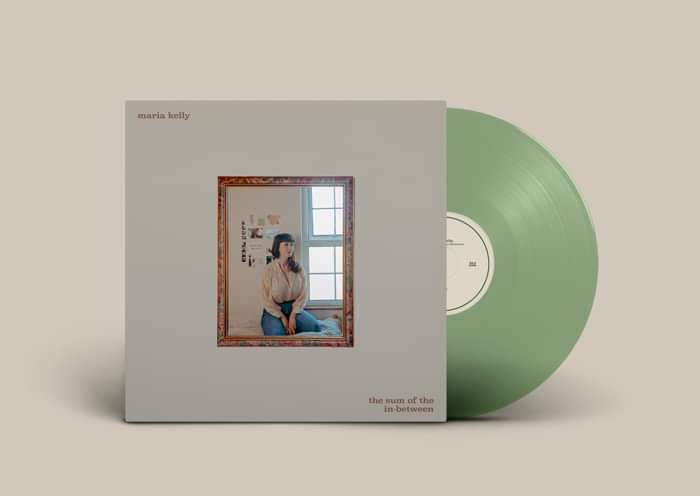 Maria Kelly 'the sum of the in-between' 12" Vinyl (Sage Green)
Order of Maria's debut album 'the sum of the in-between' on limited edition 12" sage green vinyl.
Unfortunately, we've got some news that the vinyl will be delayed. We're so sorry! :( Estimated fulfilment date is now December 2021. We're doing everything we can to get them to you asap!
If you order a vinyl anyway, Maria will be sending you something extra in the post as a thank you and to celebrate the release.
Thank you for your support and patience! <3